About
Sunset Bay Mall is a shopping place modeled after real life malls. It has three stories of shops ran by various players and selling a wide range of items. We have taken measures and implemented entity limits to be as bedrock-friendly and lag-free as possible :)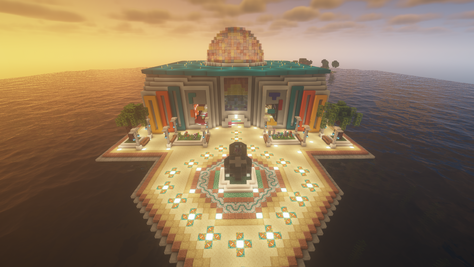 Location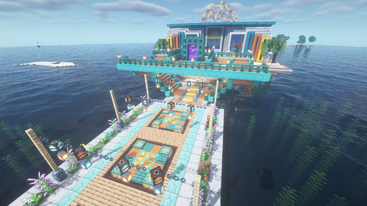 The mall is located in the town of Sunset Bay on the north side at 3435 -2705. Direct portal to the mall is located in the nether at 430 -330, reachable both by a yellow hub railway and Llama Iceways. If you find yourself in Sunset Bay and wish to find the mall, from town centre follow the signs for the mall and stroll down the beautiful Riviera which leads directly to it.
The Shops
Here is a list of shops by floor:
Ground Floor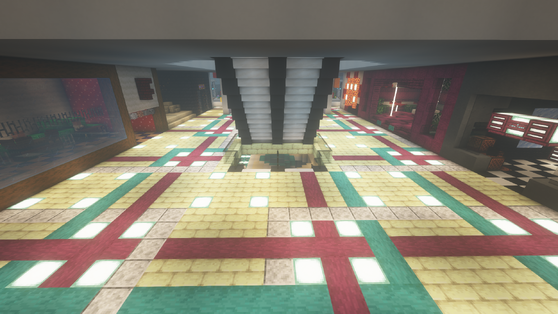 FlatBandit's Rocket Shop
Hippo's Ores Shop
Lazy Tunes Music Shop
Flynn's (shops inside include Flynn's Stones, Dash Riprock's Cobblestone and Perry Masonry's Netherrack Shack)
Normal's Glass Shop
Aus3z's Enchanted Items Shop
Upper Floor
LLA-MART
Sono's Wool Wonderland
G0th's Pawn Shop
Lazy Hooks Fishing Shop
Elly's in Wonderland Nature Shop
Wallem & Panda Dyes Shop
Sleepy's Nether Shop
SurrealFlynn's Sandstone World
Underground Floor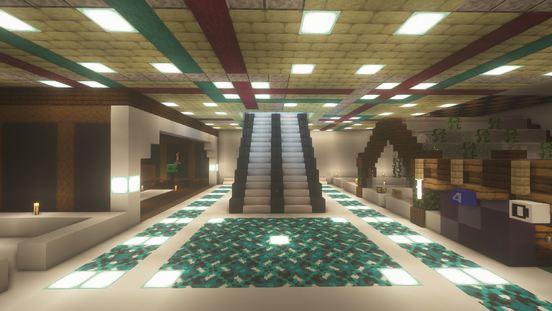 Soapy's Bee and Sapling Shop
4D's Variety Shop
Ash's Cafe
Atlantis Casino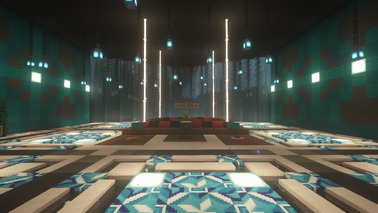 The lowest level of the mall features the one-of-kind Atlantis Casino, a popular underwater destination where players can play games of luck on the roulette machine or slot machines whilst gazing at the enchanting coral reef and tropical fish.