On our server, a number of events are hosted by Administrators and Moderators. While some are one-time events with prizes, others are recurring and modify certain aspects of the game. Read more about the events on the server below!
Current Events
Event
Description
End Date
Prizes
Sandcastle Building Contest

Build your best sandcastle in this event hosted by Aitnys and Magentabear. All materials provided!

Entry: 14 Nov

Voting: 17 Nov

30x Diamond 25x Emerald Block 5x Playtime Cert.

Best Alpha-Styled House
Build your best house, base, or camp in the style of one from the Minecraft Alpha/Beta periods. 
Not Determined
Custom Request from the Admins
Wiki Writer Contest
Contribute to the PVC Wiki, and win awesome prizes! Four winners determined by quality and number of contributions.
Not Determined
User Title;

32-128x Emeralds
Recurring Events
Recurring Events happen on a regular schedule on the server. These often impact certain elements of the server itself, such as the reopening of The End or a change in drop rates on ores or mobs.   
The Enderdragon Hunt
Main Article: The Enderdragon Hunt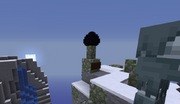 The Enderdragon Hunt 
is a monthly event in which 
The End
 is reset and opened for users to access and loot. Occasionally, special events also occur around this period of time, such as Dragon Egg hunts or Voter/Donor celebrations!
The Hastening
The Hastening is an event which occasionally occurs on the server, during which, all users receive a haste buff and ores have increased spawn rates.
Special Events
Special Events happen frequently on the server, but are not guaranteed to come back, or may come back in different forms. These events frequently have prizes provided by Admins or Moderators!
Building Competitions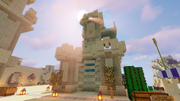 Building Competitions are themed contests in which users create builds that compete with one another for a prize! These events can be individual or team based, and happen with different themes throughout the year. Previous events include Best Public Projects (such as canals or farms); Best Houses; Best Union Builds; and more!
Check out the below past building competitions for photos of past builds and the winner's results!
Previous Events:
November 2019: Sandcastle Building Contest
November 2019: Best Alpha-Styled House 
July 2019: Best House/Village/Town Building Competition
More previous events coming soon...                                   
Complete List of Previous Events
For a complete list of events, click here for the Wiki Category: Event page.
Community content is available under
CC-BY-SA
unless otherwise noted.